I know you've been wanting. I know it's late.
You've already seen this phatty from the second post, but it's necessary once more:
But these are all gravy. Or butter. Or duck butter. Or mullets: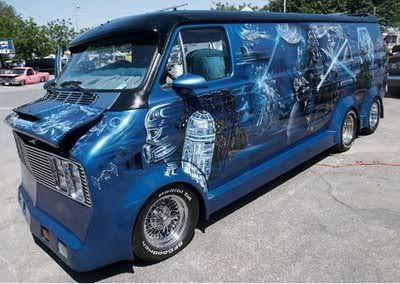 And for now, my fair star travelers, that is the extent of our voyage. I beg you enjoy your fare and wait. Until next time. When we again shall venture...
...into the van mural universe!
And don't forget to
follow me on Twitter
- I tweet all my posts, and most often something more, and most often something more offensive. Cheers!