I was lamenting my lack of recent quality photoshops and then I realized: I've got a backlog that started even before I was blogging. OMG! So here's the first in an erratically-appearing series called Take it Back. And, of course, click the Photoshop tag at the bottom of the post to see other things I've posted in the past.
First one's a little rough (read:artifacted), but we're starting from the beginning.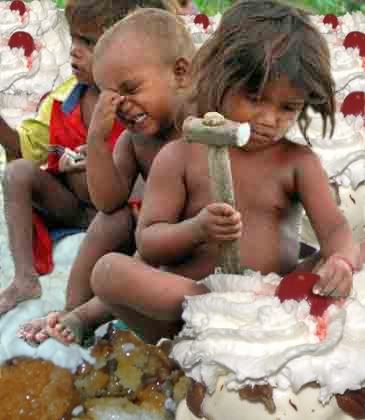 This, of course, is the Ice Cream Mines of Southern Gumdrop Province, Iraq, where ice cream headaches are all-too common amongst these obviously exploited children.