Awwww hellyeah. I got some ass-kickin' dragon van murals, baby. Day gonna heat you up, chew you up and -- okay, I'll shut up now. I don't even know if that was a dialect or not. Here's your vans:
Dragon Fight!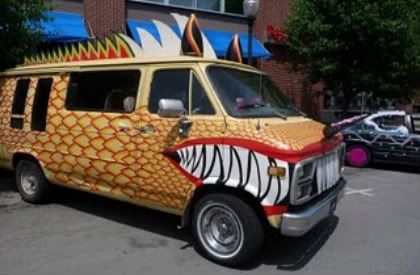 Dragonized Van gonna eat you!
"It's the one that says 'Bad Motherfucker.'"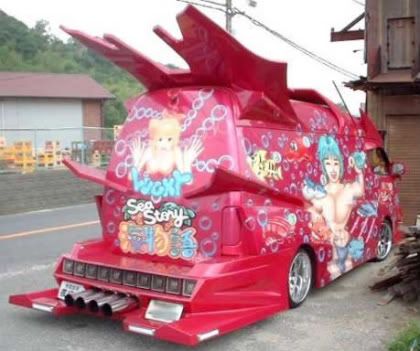 I don't know what the hell this is, but I guess it looks kinda like a dragon? Even though it's Lucky Sea Story? (maybe short for
seagulling
?)