I've got that lovely little box on the right that shows me a smattering of the last few people who have decided to publicly follow me. And I like to take time out and say hello. Why? Because I'm motherfucking friendly, that's why.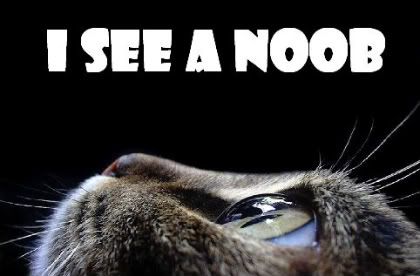 (for purposes of this post, everyone after 9/1/10 is a n00b)
I see Rawknrobyn
and Dave who runs
Dave's Travel Corner
and others
and Genny Yarnbomb
and Sally at
Between Here & There
and
Silliyak
and Matt at
Shadow of Iris
and Molly who's
Just Pleasantly Floundering Around
and lunamother at
Queen of the Universe
Cheers and link juice to you all!
...I'd like to have a Superman day...