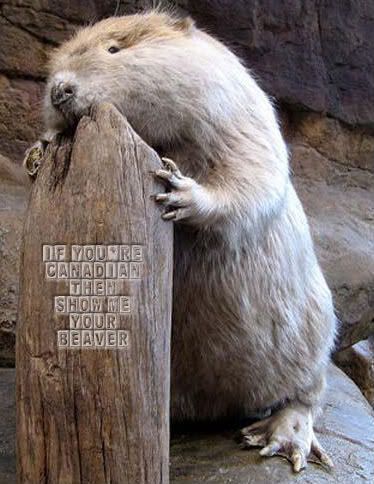 When I was growing up, my folks took me and my three siblings to Niagara Falls, on the Canadian side, once or twice a year. It was only 4 hours or so away and a weekend vacation that we enjoyed every time.
Being young, we
loved
wandering through the different gift shops, touching and trying out all the souveniers, knick-knacks, and other jank tchotchkes. I remember one time, probably when I was about ten, we were walking up and down Clifton Hill trying to find a museum or something and we stepped into one of those souvenir shops.
As my parents were asking directions, my eyes scanned the walls, covered in colorful T-shirts and lit upon one in particular.
A caricature of a woman in a skirt, big grin on her face as the skirt was raised and a smiling, buck-toothed beaver emerged from between her legs. The caption read "If you're Canadian, then show me your beaver."
It was at that exact moment, in a small, chintzy souvenir shop on Clifton Hill in Niagara Falls, Ontario, Canada, that I suddenly understood the slang term "beaver." Jerry Mathers never looked the same again.